Overambitious Father
Jump to navigation
Jump to search
Stage

4

Unlocked by

Next stage

Previous stage
Overambitious Father is the fourth stage of the Myriad Needle mystery. To finish the stage, follow all eight clues.
Finishing the stage will reward you with the following items:
In addition, there are the following mystery completion rewards from the event tab:
To unlock the stage, you have to fulfill the four clandestine investigation requests from the Bicheon Castle area:
After finishing the fourth request, the mystery stage will be unlocked automatically.
Go to Bicheon Town and talk to the fisherman Jang Baeksan.
Talk to Jaesung, also in the Bicheon Town area.
Get 10 Wildecat Tailbones from killing Wildecats (e.g. Burglarcat) in Bicheon Town. Then, talk to Jang Baeksan again.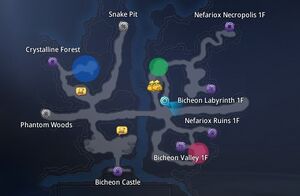 Speak with Tycoon Saeyul in Bicheon Castle.
Kill Blackfire Executor Hakhan in [Elite] Nefariox Necropolis 2F.
Go back with Tycoon Saeyul in Bicheon Castle.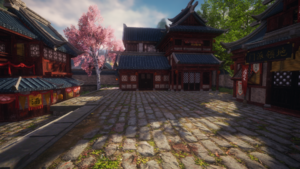 Join Tycoon Saeyul in his manor. Then, fight against Hoyul.
Talk to Hoyul or Saeyul one more time.