Jo Gyu's Corruption
Stage

1

Unlocked by

Next stage

Previous stage

None
Jo Gyu's Corruption is the first stage of the A Noble Cause mystery.
Finishing the stage will reward you with the following items:
12,000 
30,000 
In addition, there are the following mystery completion rewards from the event tab: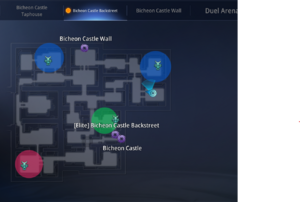 Talk to Guard Jeon Giman again. Then fight against the incoming Defense Squad.
After finding yourself in a jail cell in Jo Gyu's Secret Jail, move to the marker in front. Then, go to the western part of the backstreets (see image) to fight the Undercover CPT and his clanmates. Eventually, fight against Noh Wunjang to lose against him.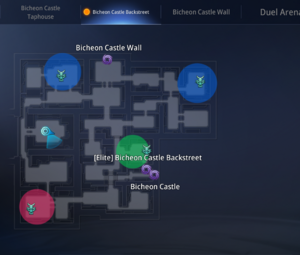 Speak with Guard Jeon Giman one more time to finish the mystery.